When their concerns are brushed off, women often give up trying to fix the marriage, leaving them dissatisfied for years on end… and leaving men completely blindsided when faced with divorce papers.
The truth is, in most relationships, both parties could be doing more to give the marriage a fair shot. And if we don't make critical changes sooner rather than later, the decision of whether to stay or go could be made for us.
In this episode, you'll learn how to improve communication on both sides and use honest, open dialogue to get everyone's needs met – before the marriage is past saving.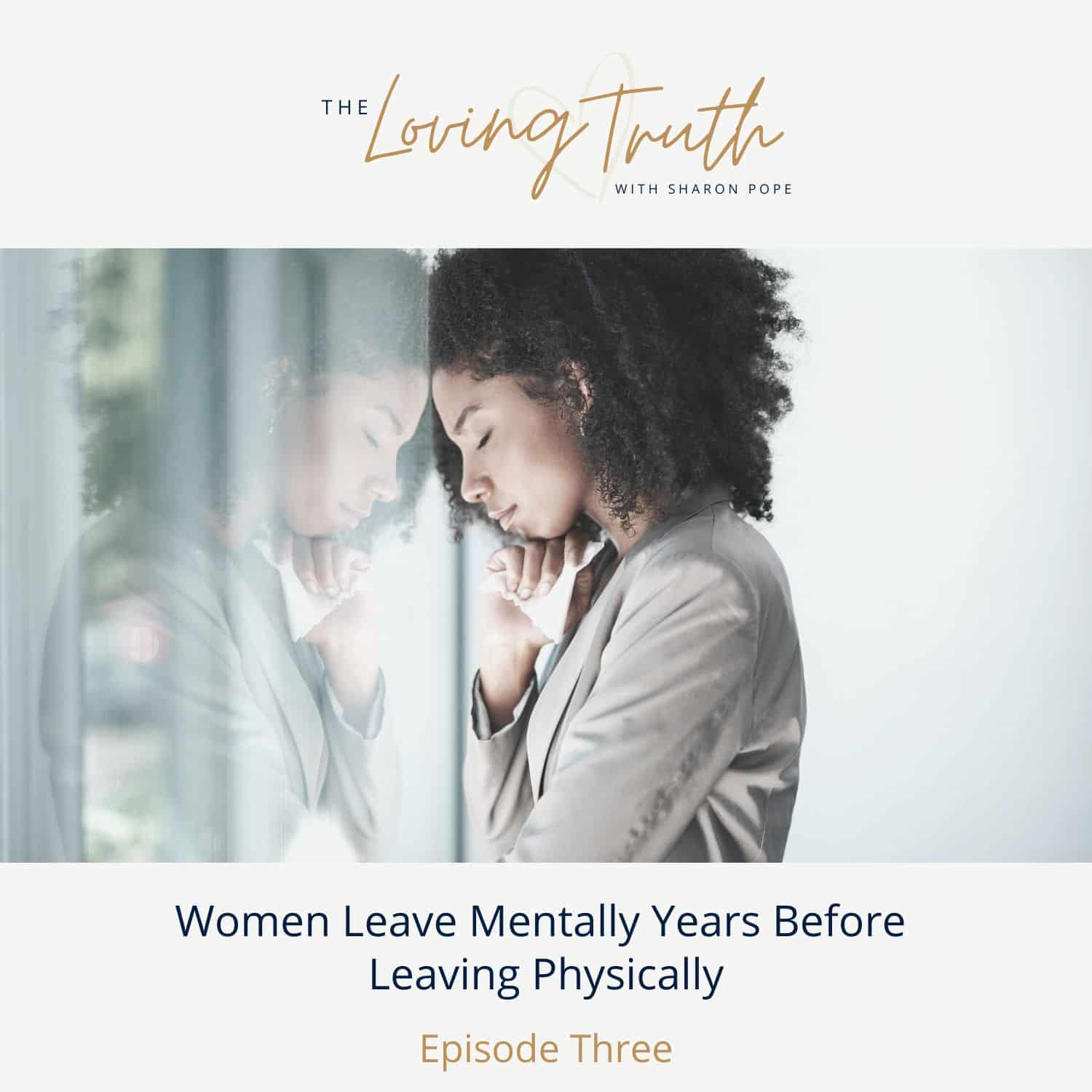 Listen to the Full Episode:
What You'll Learn In This Episode:
My biggest regret about how my first marriage ended (and how you can avoid this for yourself)
What happens when the small "give-ups" in a marriage pile up
Why I discourage women from working with me in secret
How you might accidentally be putting your spouse at a huge disadvantage (and not giving your marriage a full shot)
Why men suddenly want to change when divorce papers are served (and how to open up this potential before the marriage is over)
If you're questioning whether you can recover the feelings you've lost for your spouse, and you're serious about putting an end to feeling stuck, lost, and alone… I've written a book just for you.
It's called Stay Or Go: How To Find Confidence And Clarity So You Can Fix Your Marriage, Or Move Forward Without Regret. The approach I share in this bestselling book has already worked for thousands of women struggling in lonely, disconnected marriages, and I'm confident that it will work for you, too. If you don't want to spend another day stuck in indecision, get your copy below.