It's well known that first marriages end at a rate of 40-50%. But why do second marriages end at a rate of 67% and third marriages at 73% – despite the extra relationship experience accumulated?
In this episode, I explore what we take with us from relationship to relationship and how responsibility is shared in divorce. I also share ways to heal yourself and shift your "background music behaviors" so you can find success in future relationships, whether you stay where you are or seek happiness elsewhere.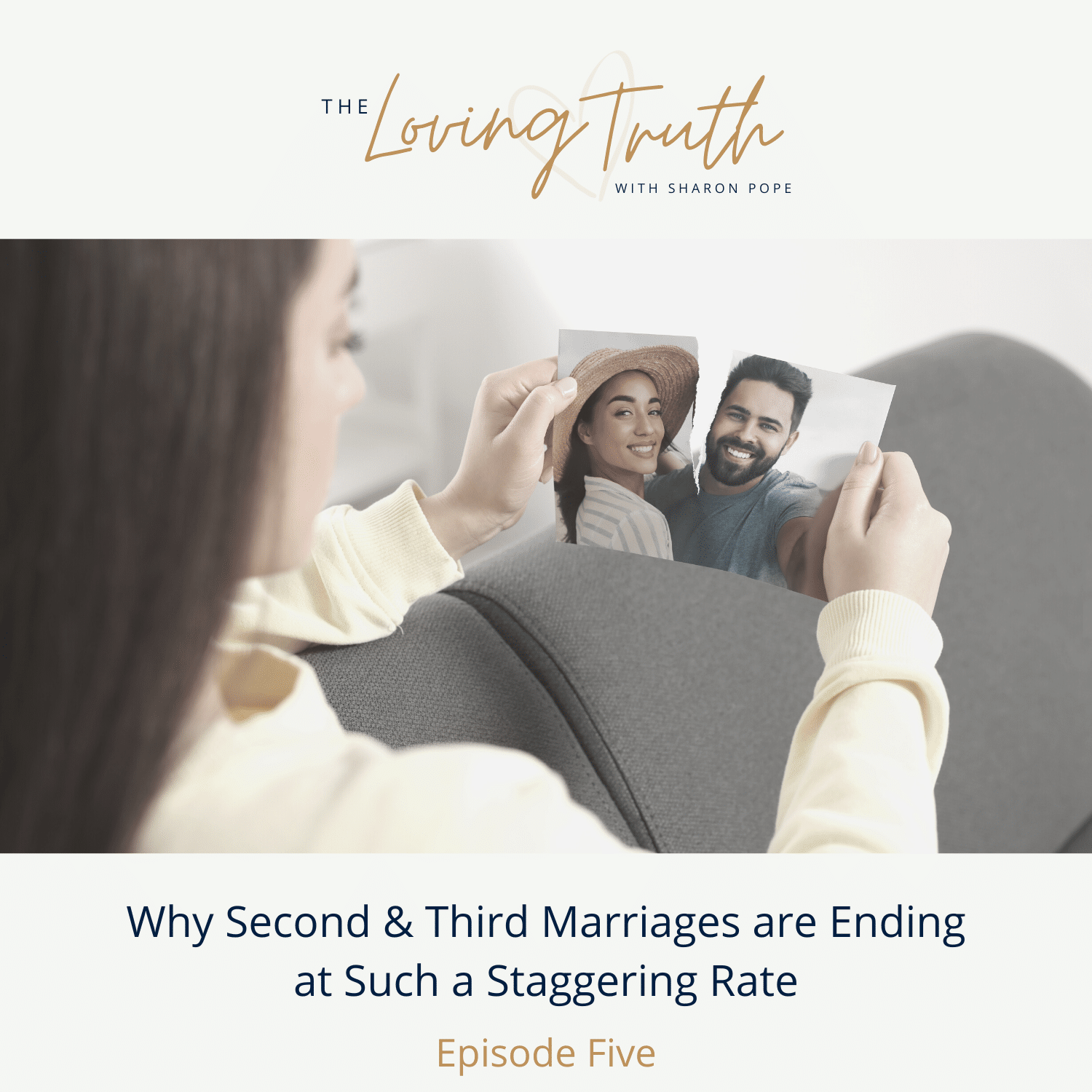 Listen to the Full Episode:
What You'll Learn In This Episode:
Why the divorce rate rises with second, third, and fourth marriages
3 common concerns of women facing their second divorce
How to determine who's really responsible for a marriage ending
Why trying to find someone who "makes you feel the way you want to feel" is an unproductive goal (and what to do instead)
How to heal yourself (regardless of whether you stay in or leave your marriage)
Struggling to decide whether to stay or go in your marriage and you're serious about finding that answer?
Book a Truth & Clarity Session with a member of my team. We'll discuss where you are in your marriage and explore if there's a fit for you and I to work together so you can make - and execute - the RIGHT decision for YOU and your marriage.