When women reach out to me about their affair, they're often experiencing a whirlwind of emotions: adoration for their new partner, guilt over their spouse's feelings, and, above all else, utter confusion about how to move forward.
For reasons unbeknownst to them, they can't bring themselves to let go of their marriage, yet ending the affair feels impossible – and maybe they've even tried and failed several times before.
"Where do I go from here?" they ask me. "Will I be stuck in this spot forever?"
In this judgment-free episode, I explain what causes decision paralysis in relationships and why more and more modern women are seeking affair partners.
Then, I'll walk you through a 3-step process to decide exactly what you want, whether or not it's possible to achieve it, and how you can start moving forward toward happiness.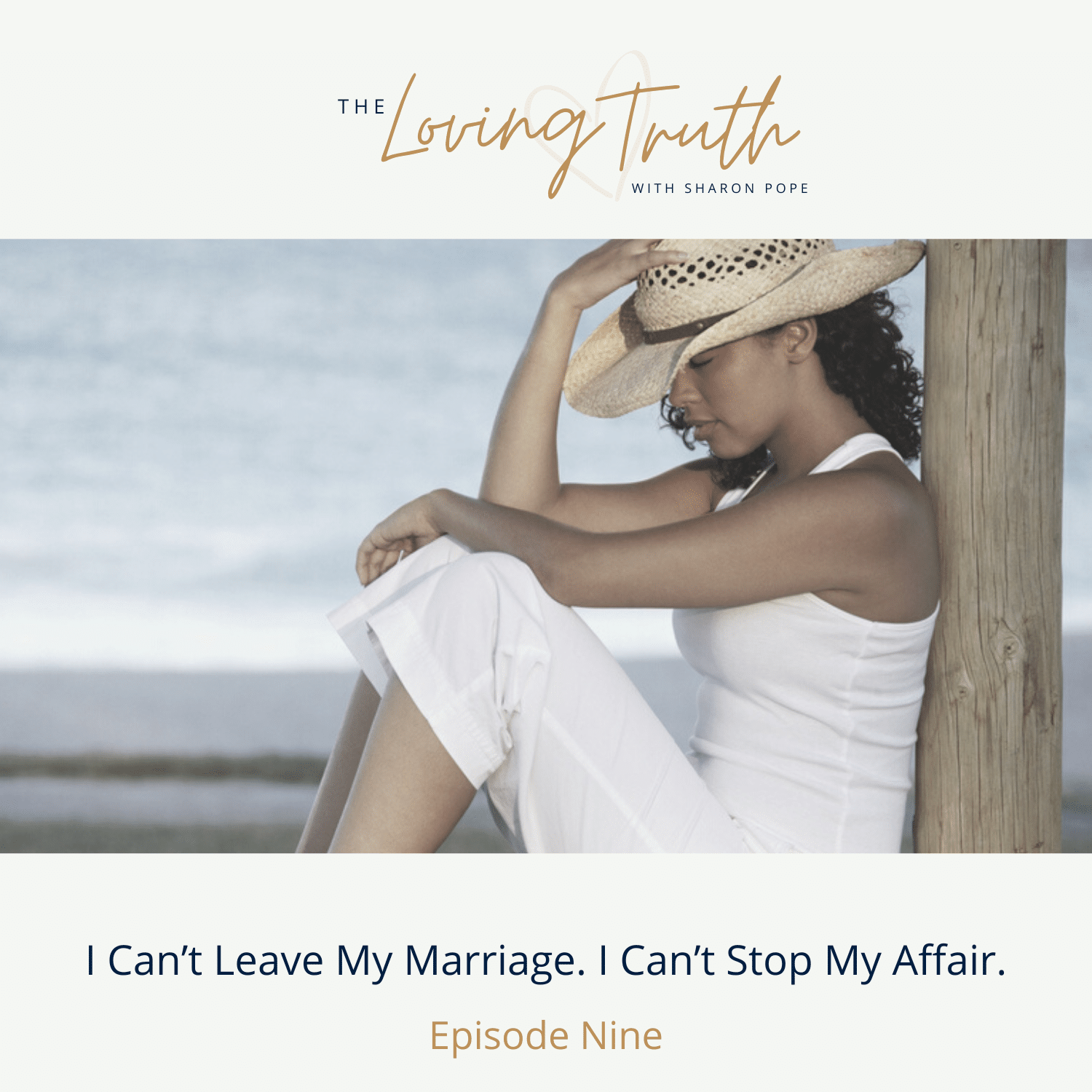 Listen to the Full Episode:
What You'll Learn In This Episode:
What I say to women who are having an affair and don't know how to stop (hint: it's not judgment, and it's not "just end it already!")
The real reasons it feels impossible to leave your marriage, even when you're having an affair
Why things can never go back to "the way they were" pre-affair (and why that's okay)
How to stop giving your power away (and create a healthy future for yourself, with or without your husband or affair partner)
3 steps to get 100% clear on what you want (and create a realistic path to long-term happiness)
Struggling to decide whether to stay or go in your marriage and you're serious about finding that answer?
Book a Truth & Clarity Session with a member of my team. We'll discuss where you are in your marriage and explore if there's a fit for you and I to work together so you can make - and execute - the RIGHT decision for YOU and your marriage.