As a Relationship Expert & Certified Master Life Coach, I have helped thousands of women gain the confidence and clarity they need to either fix their struggling marriages or move forward without regret.
On The Loving Truth Podcast, I share advice on how to navigate deep marriage hardships, challenging common beliefs about what love and relationships "should be" and providing realistic steps towards peace and happiness.
If you can't decide whether to stay or go in your marriage… you're facing infidelity… you're terrified of hurting your kids… you can't bring yourself to leave your marriage, even though you want to… or you're wondering whether it's possible to respark the desire between you… tune in to the weekly episodes.
Listen to the first episodes:
Are you and your partner living like roommates? Do you have love for your spouse, but you're not IN love with him? In this episode, I explore what a disconnected marriage is, how we get there, and whether or not change is possible.
Too many of today's marriages suffer from neglect and, in turn, disconnection. I share some of my best practices for regular relationship "upkeep" to repair and maintain your bond across the decades.
When their concerns are brushed off, women often give up on trying to fix the marriage, leaving them dissatisfied for years on end… and leaving men completely blindsided when faced with divorce. Learn how to improve communication on both sides and use honest, open dialogue to get everyone's needs met before it's too late.
Subscribe to the podcast for your weekly dose of The Loving Truth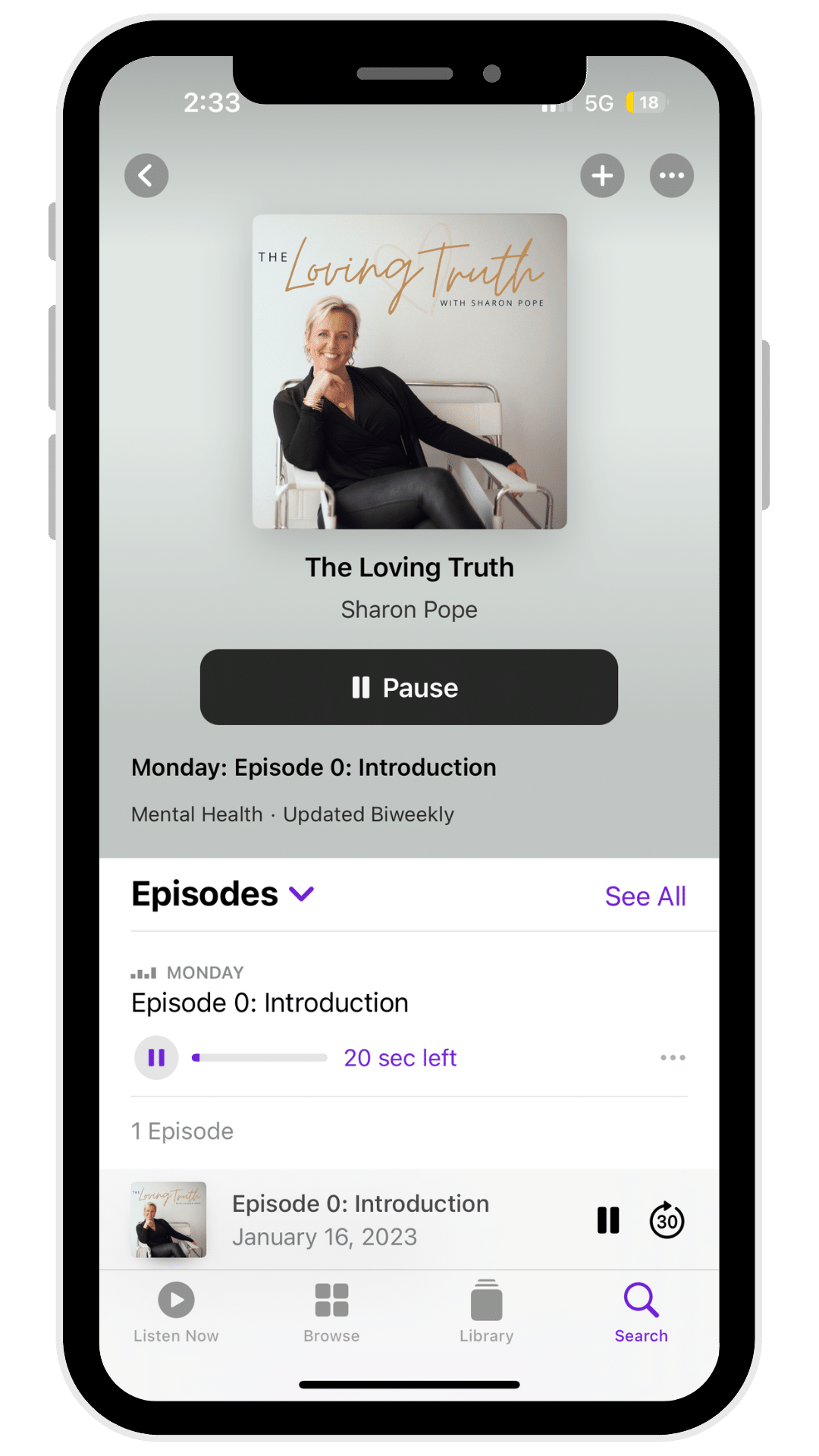 Rate & Review
For the next 7 days only, anyone who leaves a review on iTunes will be eligible to win a FREE bundle in the mail.
Winners will be picked daily from Tuesday, January 24th – Tuesday, January 31st.
Submit your entry by filling out this form here.
Good luck!