"Every great man, every successful man, no matter what the field of endeavor, has known the magic that lies in these words: every adversity has the seed of an equivalent or greater benefit." W. Clement Stone
A bonus of my relationship coaching practice is that I get to meet and work with some pretty phenomenal people:
I've worked with a Functional Medicine Doctor & Nutritionist who also plays the drums for a band several nights each week.
I've worked with several woman who decided later in life that they wanted to learn how to fly – literally – and became licensed pilots.
I've worked with people who were training for the Olympics and people who began a new career in their 40s or 50s.
Just because someone has massive success in one aspect of his or her life, doesn't mean they don't have struggles elsewhere. It's been my experience that some of the most intelligent, driven and successful people are those that struggle most in their relationships. The difference is that, unlike so many people who struggle in their marriages, these people who have been successful in other areas of their lives are willing to do something about it. They believe in themselves enough to make every effort to fix the struggles in their marriages before walking away.
Last year, I began working with a woman who was super smart – she had a Masters in Psychology from Pepperdine University! She was in real estate, had an entrepreneurial mind and cared about people. She was a fitness enthusiast and a yoga instructor.
She was also struggling in her marriage (…because no one finds me when things are going well in their most intimate relationship…) and she wanted to try everything she could to attempt to make it better before making the painful decision to walk away. She was willing to look at her role in how they had gotten to this place as a couple and if there were tools I could teach her that would help her in her marriage – she wanted to know them. She was impressive from the start.
She dove head-first into the tools and began applying them for herself. She was brave enough to own what was hers, but smart enough to not take responsibility for what wasn't. By the end of our work together, she was in an incredibly healthy place – both emotionally and mentally. Truth be told, she didn't have far to go from where she started and she was a quick study.
This woman is Shannon Cyr.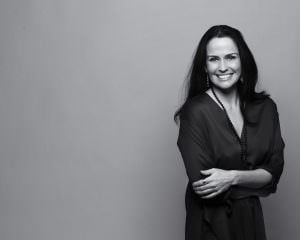 We began talking about what was next for her and she shared with me that she was toying with the idea of going back to school to get her PhD in Psychology. She wanted to help people with their mental and emotional well-being. She wanted to focus on relationship challenges. And she specifically wanted to work with men.
It didn't take long for the two of us to realize that there would be a nice fit if we worked together.
There were more and more men engaging with my work, but I didn't have the capacity to focus on or serve an entirely new audience. So we worked together for the second half of 2018, teaching her all of my tools and how I run my coaching practice.
Now, I'm thrilled to share with you that she's a member of my team…doing exactly what I do…but FOR MEN.
This is important work to do. There are so many resources to help women, but precious few for men struggling in their most important and most intimate relationship.
Contrary to popular opinion, women aren't the only ones that struggle in their relationships. Men also struggle, but the conversation and the context of those struggles is unique to them.
If you've been struggling in your marriage – not knowing how to fix the issues and make them better, but not knowing if or how to leave the marriage either – Shannon can help you.
And you'll get the same open, truthful, judgement-free approach that are the hallmarks of my coaching.
Schedule your complimentary Exploratory Session with Shannon today. I promise her schedule will fill-up quickly.
You're welcome :).
Sharon
P.S. If you're a woman and you know a man who could benefit from working with a relationship coach, please share this with them.